Corporate Profile
LAVA Therapeutics N.V. is developing a portfolio of bispecific gamma delta T cell engagers (gamma delta bsTCEs) for the treatment of solid tumors and hematologic malignancies based on its proprietary Gammabody™ platform. The company's innovative approach leverages bispecific antibodies to activate Vγ9Vδ2 T cells upon binding to membrane-expressed tumor associated antigens. Activated Vγ9Vδ2 T cells are engaged for direct, selective tumor cell killing. The company's two lead programs, LAVA-051 and LAVA-1207, are both presently enrolling patients in Phase 1/2a clinical studies. The company has established a highly experienced research and development team located in Utrecht, the Netherlands and Philadelphia, USA.
Latest Events
June 16, 2022 at 8:00 AM EDT
PARTICIPANT DIAL IN (U.S.): 1-877-270-2148
PARTICIPANT DIAL IN (INTERNATIONAL): 1-412-902-6510
June 9, 2022 at 11:30 AM EDT
April 20 - April 21, 2022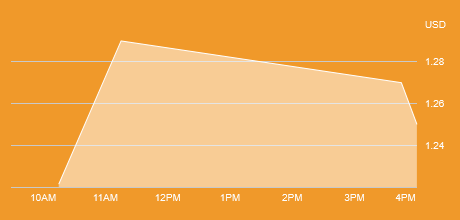 Data Provided by Refinitiv. Minimum 15 minutes delayed.